Connie McNally,
Member
Advertisement
AEAP's 44th Annual Conference

Mark your Calendar!


The AEAP 44th annual conference will be held in Sarasota, FL at the Holiday Inn Lido Beach, Thursday, September 12th to Saturday, September 14th.
To make reservations at the hotel click
here
Powerhouse Skills - Unlocking the Future of Our Industry, and Mastering the Skill of Conflict and Negotiation

Topics to include:

The Future of Work - Learn what to expect in the workplace of the future, including:

Key transformative technologies you should know about
In-demand skills and ways to keep up to date
How to future proof your career
New job titles and work arrangements
Managing Change in a Rapidly-Changing World - Designed to help you become more productive in your professional and personal life by helping you learn new approaches to navigating all kinds of change, those that you seek and those that catch you by surprise.
Power of Excel - Unleash the power of Excel. Learn cool secrets and tricks lurking on the Data tab.
Master the Skills of Conflict and Negotiation - Develop strategies to master the art of conflict and negotiation and bring stress to a minimum. This session will investigate the main conflicts that come up at work and at home, examine why conflicts arise and reveal critical methods of dealing with conflict. Learn important strategies for effective negotiation and have an opportunity for negotiation practice with fellow attendees.
Click Here for the Full Brochure

Please join us for our 44th Annual Conference by clicking the Register Now button below. Space is limited.

AEAP provides the best educational experience for the least cost!
Hope to see you there!
Visit our
Facebook
page for photos of past Conferences.
---
American Management Sponsored Seminars

$200 discount
off the regular rates of all AMA sponsored seminars! Discount can be used for yourself and your colleagues. Visit www.amanet.org to view current seminar programs. To register call Amy Carter, Account Manager, at 800-854-4493, ext. 2802, Monday to Friday, 8 am to 5 pm. Recommended seminars: Management Skills for Administrative Professionals; Organizing Your Work; Partnering with Your Boss; Project Management for Administrative Professionals. Assertiveness training for Women in Business; Creativity & Innovation; The 5 Choices to Extraordinary Productivity; or checkout the 2 ½ hour online Express Skills Series
---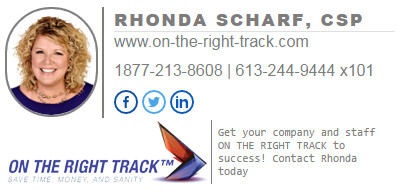 AEAP Members get 20% off the regular price of webinars! Just enter special code AEAP when registering.